1. Do you see eye to eye financially?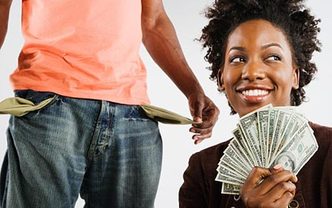 Ask any married couple and they will most likely list finances as one of the biggest stressors in their relationship. You and your designer can potentially have the same problem.
Make sure the fees and budget are really spelled out at the beginning and keep in mind that lower fees do not always mean you are getting the better deal. Often this means you are getting less service, less experience or even worse, lots of change orders and up charges after the project begins.
There are many ways that designers charge for their services: hourly, percentage, cost plus, lump sum or some combination. The particular type of job and client often dictate the type of billing. Just be sure that you know how much and how frequently you will be billed. Are you expected to pay a deposit or retainer? Do you need to pay for the furnishings and accessories up front? Ask a lot of questions so there is no confusion and money does not come in between you and your designer.
2. Are they professional? Do they return your calls, show up on time and take notes when you are speaking?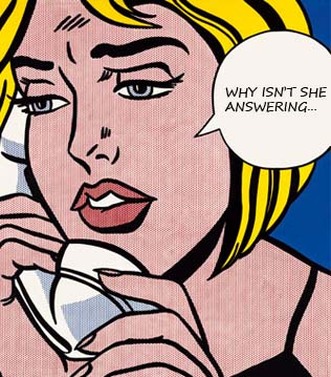 This may sound obvious but customer service is most likely the single predictor of your satisfaction. A designer is an artist and many of us fit the stereotype of the fun and even a little flighty (Who would want a stodgy uninspired uptight designer anyway?) designer, but in the end he or she must also be professional, organized and able to execute the project. You need a leader who can get the job done and not someone who forgets meetings or does not return phone calls. Do they provide some type of contract and project schedule before executing the job? It takes both the client and the designer working on the same page for a project to be successful. To avoid headaches down the road, "Get it in writing."
3. Do you like their Portfolio?
Your Interior Designer's style and taste should basically match yours. Most Designers enjoy and can design many different styles but often they tend to lean one way. It is better to make sure you like previous designs they have already done. Do not get hung up on the details, just focus on the overall taste and be sure the designer you choose is not in love with Rococo and you like Mid Century Modern.

4. Does your Interior Designer have education and experience in the field?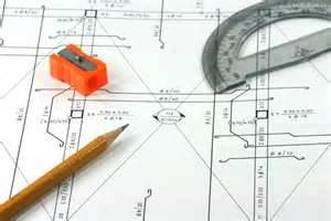 Of course there are always those designers who are self-educated and so extremely gifted that they thrive and excel in the design world without any formal education however; these are few and far between. In general, do not risk it. Your best bet is to choose someone who has not only received formal training but apprenticed with another experienced Interior Designer or Interior Architect. There are no guarantees but receiving a good foundation and good habits from those already in the business makes it a lot more likely that you, the client, will receive professional service. Nothing replaces experience in the design and construction business.
5. Do they ask you lots of questions at the initial interview?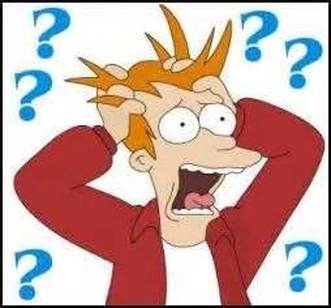 Your Interior Designer should be interviewing you as much as you are interviewing him or her. They should listen to you and ask a lot of questions regarding your needs and taste. There should be a face to face meeting before any quotes or proposals are given. Many designers refrain from discussing too many of their design ideas at this meeting until a contract is signed, but you should give and get a general idea of where the project is going. It is cliché but true, communication is key.
6. Do they specialize in the location and price point of your home?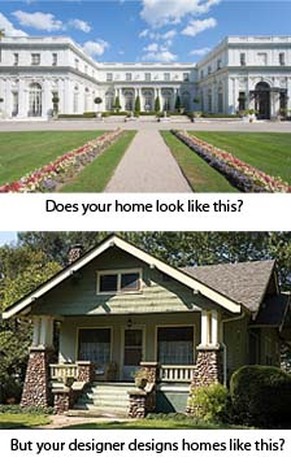 There is nothing like hiring someone who is versed on the local design community, vendors and resources. Doing a project out of state or out of the country poses certain difficulties. However, the results can be magnificent if you hire someone with the technology and capability to make it work. In fact, some of my favorite projects have been out of state or with clients that reside out of state.
Also, make sure your designer has done work in homes in your price-range. It is very different to work on a job that is for a 2000 sqft home than for a large 20,000 sqft luxury mansion. The resources, contractors, furniture, and overall client expectations differ. Of course talented young designers need to be given a shot at jobs that might be larger than their typical job, but be sure they are motivate and talented enough to handle it.
7. Can they provide referrals?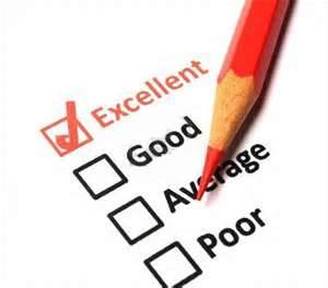 If you are planning to hire someone you do not know and do not know their reputation, then it is important to have some type of referral. This can be from someone you know such as a friend or family member or it could be someone the Interior Designer suggests you talk to. Make sure you ask important questions such as, "Did they deliver what they promised?", "How did they handle any problems or difficulties that arose?", "Did you feel that they were honest and upfront with their fees?" I think the most important question is, "Would you work with them again?"
8. Do you want to be friends with them?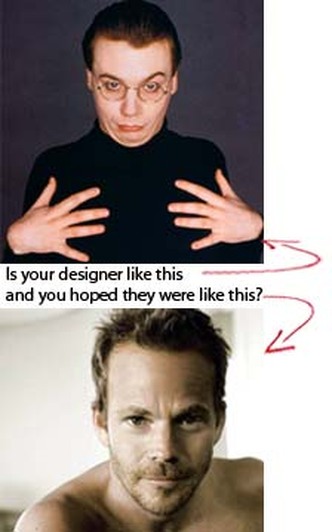 Your designer's personality should be compatible with yours. You should want to hang out together because you are going to be spending lots of time together. You should have things in common. Your personalities do not have to be identical however you should not choose an aggressive pushy designer if you tend to prefer a more laid back approach. Sometimes just like relationships, opposites attract but be sure that you are aware of how the differences in your personalities will affect the job.
The bottom line is that your Interior Designer is there to make your life easier and the experience of designing and decorating your home more fun. Choose wisely and you will not regret it. The right designer will save you time, money and a lot of frustration.